When Yashica branched out from assembling clock components to include assembling photographic gear, they started with the PigeonFlex Twin Lens Reflex camera - one that was manufactured for another company, Endō Photographic Supplies. This new capability allowed the company to evolve beyond their more humble beginings. Once the decision was made to produce cameras under their own brand name, they assembled a family of them to span the needs of, and fit within a price range suitable for, an array of eager buyers. They first produced models for their home market, and before long, internationally.
Yashica marketed multiple models concurrently for all the years they sold them, and may have had as many as 6 different TLR models for sale within any given year in multiple countries. Browsing through the November 1968 dealer catalog pages of one of their US distributors, Lenco Photographic Products (PDF - 6MB), you would have found the following lineup and pricing on that year's offerings, and presented along with their matching accessories.
 

Yashica TLR's and Lens Accessories from 1968

| Model | Bundle | Net Price |
| --- | --- | --- |
|  Yashica MAT-124 |  w/ case |  $120.00 |
|  Yashica 635 |  w/ case |  $100.00 |
|  Yashica MAT |  w/ case |  $100.00 |
|  Yashica D |  w/ case |  $77.50 |
|  Yashica A |  w/ case |  $49.95 |
| Aux. Wide Angle Lens | w/ viewer & case | $29.95 |
| Aux. Tele Lens | w/ viewer & case | $29.95 |
There were 37 different TLR's produced by the company through the years, with 36 models being branded and sold under their Yashima, and later, Yashica company name. The entire TLR camera line's production dates started in 1953 when the Yashimaflex was introduced, to their last versions of the Yashica Mat-124B and Mat-124G series they'd introduced in 1971. The popular 124G's were still being produced - and available new from major retail outlets - up until at least 1984 (Google Books), as one of only two remaing TLR's still in active production. The other Twin Lens holdout of the time was the Chinese made Seagull TLR, which had a different feature set and build quality, and aimed at a different market of buyers. The Yashica MAT-124G was finally retired after their last official production run, sometime in 1986. This was well after they and other camera companies had introduced multiple lines of Single Lens Reflex, Rangefinder, and even 'Point-n-Shoot' camera models.
Four years later, the very same 124G's, sold by the very same retailers, were being advertised and sold for around $299.00 on the thriving used market like the Cambridge Camera Exchange ad shown below. Unfortunately for any prospective buyers, that was roughly double their average 'street' selling price of $149.00 when last seen on the shelves years earlier as new products. In 2020 they still command a premium price that can easily exceed the amount of those 1990's prices by a considerable margin, and in multiples of their original selling price.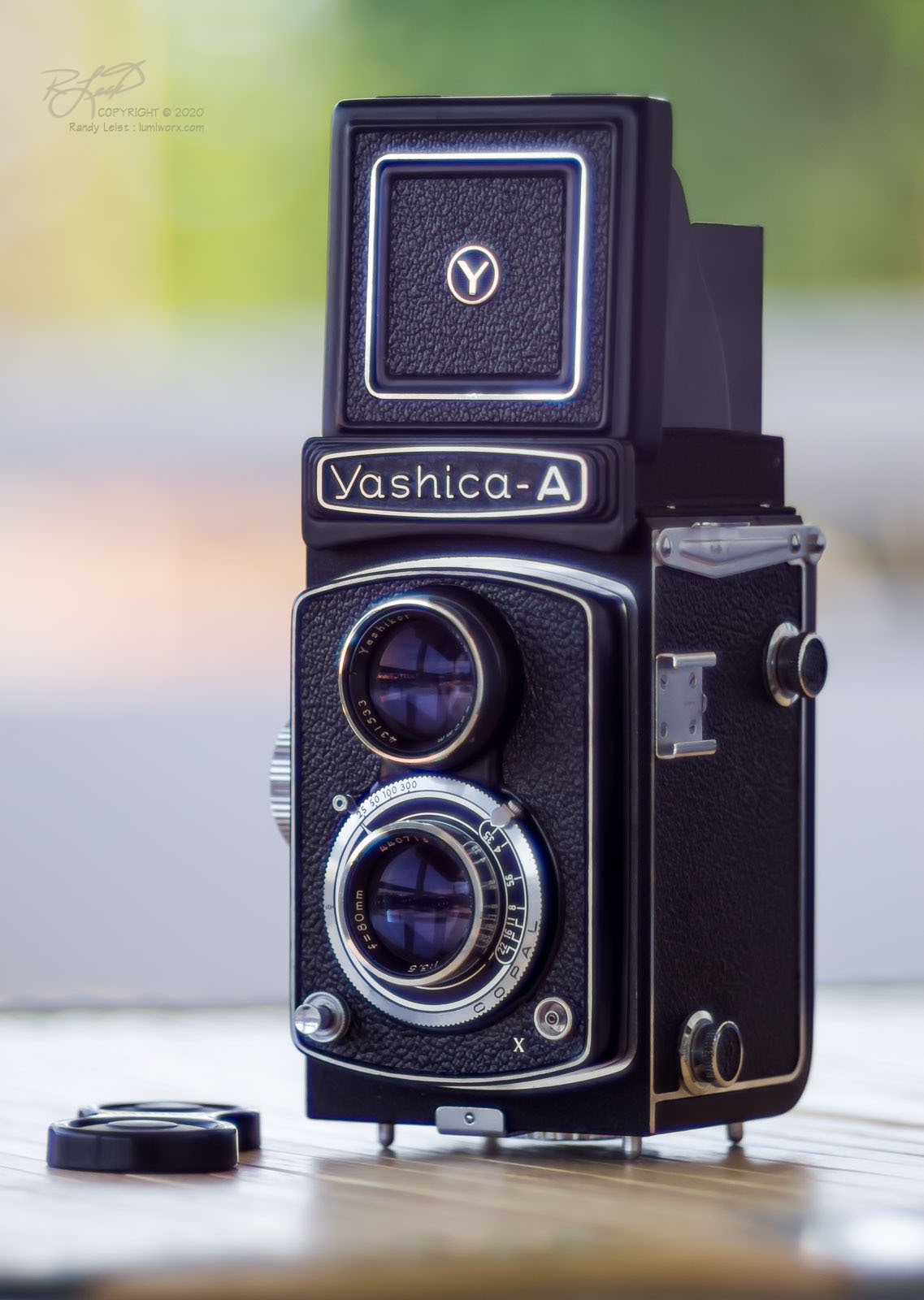 One of the last versions of the Yashica-A TLR - approx., 1969